Website optimization company, the
Web Presence Group
, offers a wide range of SEO and website optimization services. We are more than just a website optimization company that provides SEO and Internet marketing. We specialize in maximizing the website conversion potential for clients through both
on-site
and
off-site
strategies. Discover more about the services that we offer and what makes our experienced
website optimization company
so powerful.
Develop Your Company's Website Optimization Strategy with the Web Presence Group
Organic Search Engine Optimization (SEO) and Pay Per Click (PPC) advertising are the most influential channels to increase traffic to a website. Our website optimization services utilize these channels to drive greater traffic to your site, and more. We also focus on post-click activity and the overall usability of your website. So not only does our website optimization company help you gain more web traffic, we help you convert that traffic after visitors land on your site.

Also commonly referred to as conversion rate optimization, our website optimization company sets out to improve your site's conversion funnels after users land on your web pages. Unlike other SEO and Internet marketing companies that simply drive traffic and leads, our website optimization team develops proven strategies that will positively impact your bottom line.
Learn more about our website optimization company below, or contact us for more information.
Conversion-Oriented SEO & Website Optimization Company
Search Engine Optimization
SEO is the foundation to attract relevant visitors to your site and to start realizing greater conversional potential. Search engine optimization is an essential component to our website optimization company. We help many different companies build successful SEO campaigns for the precise keywords that drive them profitable web traffic.
Organic SEO: The Foundation to Your Company's Website Optimization Strategy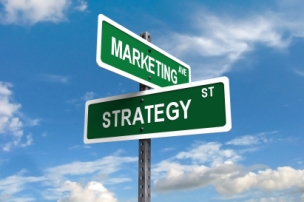 Well-optimized websites that have top keyword rankings in the organic search results are typically perceived with greater credibility and trust by users. As a result, the likelihood that organic clicks will turn into conversions is significantly higher than that of other forms of Internet marketing. Organic SEO reigns among the top website optimization services for companies because websites that are found in the organic search engine results attract highly relevant and highly qualified leads.
Organic search engine optimization includes a number of different sub-sets and specialty services, such as SEO copywriting, content marketing, and link building. As a full service website optimization company, we provide all of these services, and more.
Pay Per Click Advertising
Pay Per Click (PPC) advertising is amongst the most powerful marketing tools for most website optimization companies. Although PPC is not always the best form of Internet marketing for some companies, Pay Per Click advertising can be an quick and easy source of search engine traffic.
PPC: Powerful Advertising for e-Retailers and Local Companies
Particularly for niche e-retailers and ecommerce sites, Pay Per Click advertising can be a highly effective website optimization service. Often used as a supplement to organic search engine optimization, PPC can bridge the gap for highly competitive keyword targets. In addition, local PPC for geographically confined campaigns can offer one of the most cost-efficient marketing solutions for a local company, and is also a great complement to local SEO. If you have any questions about PPC advertising, our website optimization company can help.
Website & Pay Per Click Optimization Services
Here at Web Presence Group, the PPC experts of our website optimization company are well-versed in all aspect of Pay Per Click advertising. We offer specialists in Google AdWords as well as Microsoft AdCenter for Bing and Yahoo search advertising. Our experts provide PPC campaign optimization services to enhance the performance of existing campaigns, and our web optimization company employs talented designers to aid in our website landing page optimization services.
Learn more about our website optimization firm and contact us for more information.
Website Conversion Rate Optimization Services
Whether your company is pursing PPC advertising, organic SEO, social media marketing, or all three, conversion rate optimization is an integral component to any company's website optimization strategy. Our conversion rate optimization services focus on developing cohesive conversion funnels that lead visitors down a predetermined path. In essence, conversion rate optimization takes the practice of SEO and PPC advertising one step further. At our website optimization company, we provide website conversion rate optimization services that seek improve the success rate of your company's conversion objectives.
Web Content Marketing
Within our company are website optimization specialists who are professional inbound marketers in many areas of specialty. They can you exploit the opportunities in content marketing and start directing quality traffic to your site. Content marketing is a highly effective off-site SEO strategy that can help your company's website optimization strategy in a number of ways.
Content Marketing: Natural Traffic beyond Website Optimization
The first purpose of content marketing is to capture the interests of relevant readers via optimized articles, blog posts, and press releases. Search engine users who stumble upon your content can be strategically funneled to your website as direct, qualified traffic. This because the content in which you so carefully marketed helps to establish your expertise and the credible reputation of your online brand.
The second way in which content marketing helps the website optimization process derives from backlinks built for greater SEO performance. Keyword optimized articles, blog posts, and press releases can also include outbound links (backlinks) that point to specific, optimized webpages of your site. As a result, content marketing and link building for organic SEO go hand-in-hand. Quality, in-copy backlinks are the SEO powerhouse for better rankings and our website optimization company can help you realize the benefits.
Social Media Optimization
Social media marketing can be a complex and confusing undertaking for many companies to handle. It is important that your messages are highly-relevant, meaningful, and valuable to your audience to ensure your company has a solid impact. Our website optimization company offers a high degree of services optimizing social marketing campaigns. As part of our social media optimization services, the experts of our website optimization company can work directly with your website team to create the optimal approach to socially promote your brand.
Mobile Website Optimization & Marketing
Professional website optimization companies who are on the leading edge of the industry are diving full force into mobile marketing. Whether at the corporate brand level or the local small business level, commercial interaction through smartphones is ever prevalent and on the rise. As a result, mobile website marketing and optimization has spawned into a great opportunity to connect businesses with relevant consumers.
Advanced Website Optimization for Your Company
At the Web Presence Group, we offer advanced mobile marketing solutions through many different services. We bring together a number of resources provide the greatest impact to your mobile marketing efforts. Some of our services include mobile-optimized websites, mobile Pay Per Click advertising, text message marketing, QR code promotion, and mobile app development.
Our website optimization team can customize a mobile web marketing package to best meet your company's objectives. Whether you are looking to develop a mobile marketing campaign for your business or are seeking a new, mobile-friendly website, our experts can find an effective solution for your business.
Technical Website Optimization Services
There are many technical aspects of website optimization that our company addresses. The two most important are optimized web development and website design. These components both contribute to faster website load speeds and quicker crawling and indexing by search engine spiders. As a result, a website can maximize its SEO potential. Learn more about each of these component below.
Website Development Optimization
As a major focus for our optimization company, ensuring a properly developed website is imperative for effective SEO and website optimization services. The HTML or back-end coding structure of a website's optimized pages can ultimately influence the site's overall ranking potential. More often than not, pages that developed with code-heavy scripts and cumbersome HTML structures will not rank as fast or as high as optimized pages with minimum HTML coding structures. For this reason, website development optimization can offer many advantages for both new and existing websites.
Website Design Optimization
Similar to website development optimization, the process of website design optimization focuses on the on-page components that contribute to organic SEO. These include a number of page elements, such as footers, navigation links, and template structures; keyword optimizing graphics, images, and videos; utilizing various headers and content styling elements; and properly designing graphics, submission forms, buttons, and other call-to-actions. Optimized website design is an integral aspect to our website optimization firm. Our SEO strategists work together with our website designers to build highly optimized pages that result in greater search engine exposure while keeping your business top of mind with your target SEO audience.
Web Presence Group: Top Website Optimization Company
If your exploring the top website optimization firms for organic SEO, Pay Per Click advertising, or mobile marketing, we at Web Presence Group offer complete and custom tailored solutions. We provide a wide range of website optimization services, and we focus our efforts through many perspectives and proven strategies. Spanning from on-site web development, optimization, and SEO copywriting, to ongoing link building and content marketing services, our website optimization company delivers full-service solutions to help turn your website visitors in loyal customers. We think of our core capabilities and services packages to focus on web presence optimization, not simply SEO and better search visibility.
If you're seeking a web presence management company to handle your optimization efforts, take advantage of a free consultation conducted by Tyler Tafelsky. Tyler is the SEO and Internet marketing manager of our website optimization company. Or you can contact us to learn more about our optimization services.
Articles & Resources about Website Optimization
Interested in learning more about website optimization? Take a look at some of these resources produced by the Web Presence Group:
3 Ways to Determine the Legitimacy of a Website Optimization Company
Simple 10-Step Guide to Local SEO & Website Optimization
Re-shape Your Company's Perspective of Website Optimization
3 Red Flags That Signify Incompetent SEO Companies
How to Earn Backlinks Like a True Online Authority Figure
7 Powerful Website Optimization Tips for Webmasters & Common Marketers
5 Simple Website Optimization Tips That Meet the New Standards of SEO
6 Website Optimization Tips to Improve CRO and SEO