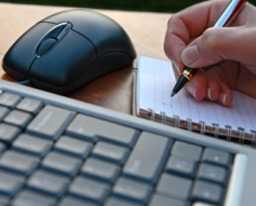 SEO copywriting services are the key ingredient to sustainable, natural search engine rankings. Professional SEO copywriters provide creative, reader-friendly copy that impacts conversions, not just click-throughs. In essence, quality SEO copywriting services are central to obtain optimal search engine exposure and quality user experience.
At the Web Presence Group, we staff SEO content writing experts with many years of experience in the organic search profession. Our in-house team of copywriters comes from various backgrounds, such as Internet marketing, off-line advertising, creative writing, and media. Additionally, our experience providing SEO copywriting services extends to various industries and professions. Some of these include:
Highly sensitive, researched-supported content for law firms, hospitals, and various other service providers.
SEO copywriting for online retailers and ecommerce stores.
SEO content writing for geo-specific, or locally targeted organic SEO campaigns.
Strong SEO copywriting services are the cornerstone to an effective search engine optimization. To learn more about our SEO content writing services, contact us.
In-house SEO Copywriters
Unlike other website optimization companies that outsource SEO copywriting, we offer an in-house team of highly experienced SEO content writers. We pride our SEO and website optimization services on custom content writing. Our writers advocate best practices techniques and utilize page crawling tools to gauge keyword density and overall content quality.
Custom SEO Copywriting Services
At the Web Presence Group, our SEO content writers take the time to learn about your brand. As part of our SEO copywriting services, we explore the unique aspects of your business, its products and services, as well as your key selling proposition. This allows our SEO copywriters to tailor compelling, conversion-driven content that speaks to your target market. Whether you need content in a first-person or third-person perspective, we deliver custom SEO copywriting services for many needs.