3 Red Flags That Signify Incompetent SEO Companies
The search marketing profession is vast with perspectives as to what constitutes SEO best practices. Whether or not they're effective, or let alone righteous, most SEO companies have specific systems in place.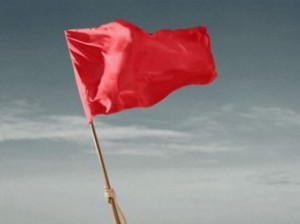 Compounding the variance in perspectives is the fact that Google's search engine algorithm is constantly evolving. SEO techniques that worked six months ago may be entirely counterintuitive today. As a result, the quality spectrum of SEO providers has drastically widened.
In short, businesses and marketing teams seeking a trustworthy SEO company are challenged. Nowadays, quality SEO services are not easy to come by. So in this article, I am going to shed light on some of the red flags that signify incompetent SEO companies.
Doesn't Know a Damn Thing About Social Media
It's sad, but countless SEO companies still believe social media and SEO are mutually exclusive from one another. This mistake leads to incomplete SEO campaigns that fail to consider one of the most powerful ranking factors: social signals.
Social signals (or "social indictors") are the Facebook Likes, Google +1's, Shares, Pin, Tweets and Re-tweets that people attribute to a webpage. As a page racks-up loads of social signals, it's value to search engines increases.
Perhaps some search marketers are lazy and don't even want to go down the social road, or maybe some companies balk at changing their internal systems, but negligence toward social media in any SEO campaign is huge red flag for limited results.
Even if SEO companies do not provide social media services, they need to be connected with the individuals who do. Social media marketing should be harmonious with a company's local SEO efforts to realize full potential.
Provides No Capabilities in Technical SEO
Proficient SEO companies staff professionals who are highly adept in the technical aspects of SEO and website optimization. Such aspects include:
fixing HTML code errors and warnings
optimizing cumbersome, unnecessary, and/or non SEO-friendly coding
eliminating broken links or misplaced redirects
making use of mark-up language in the proper places
pinpointing and fixing problems with duplicate website content
creating sufficient, SEO-friendly sitemaps
And these technical SEO components are just the tip of the iceberg. An adept SEO company will employ experts who can address these critical aspects, ensuring that their clients' websites are in prime shape to be seamlessly crawled and indexed.
Builds Links in Volume Without Respecting Relevancy & Quality
In addition to SEO companies, there are many link building providers that advertise their services in volume. Their packages will often include a bullet point that reads something like "500 backlinks in the first month.
There's a reason it's called organic SEO. Sticky keyword rankings occur naturally with a meticulous link building strategy. 500 rapidly-built backlinks raises a big red flag to the big G. Not only can these sketchy practices get a website penalized, but any rankings that do stem from such links probably won't hang around for long.
Instead, links need to be mindfully built from quality, highly relevant sources over a period of time. Backlinks also need to be diverse in their form (e.g. social profile links, blog post links, directory listing links, etc.) With social signals on the rise, backlinks are still the biggest factor search engine users to determine rankings. For that reason, links need to built (in addition to earned) respectfully.
Although I have only been in the SEO profession for five years, proper techniques have drastically changed over those years. SEO companies that fail to adapt will quickly be left by the wayside. Just be sure to fully educate yourself before wasting your marketing dollars with a self-proclaimed "expert."
About the Author
Chris Everett is the principal SEO analyst at Captivate Search Marketing, a full-service SEO company with locations in Atlanta, Georgia and Jacksonville, Florida. Chris is proficient in many aspects of SEO with a specific focus in local SEO, content marketing, and social media marketing.