On this page, you can learn various website optimization tips to better grow and enhance the online visibility of your website. At Web Presence Group, we offer a wealth of website optimization techniques to help you develop an effective website optimization strategy for your company. Our team of experts is well-versed in the best practices techniques in SEO, link building, copywriting, and other facets of website optimization. Here we will share with you a number of website optimization tips and strategies to improve the SEO and marketing performance of your company's website.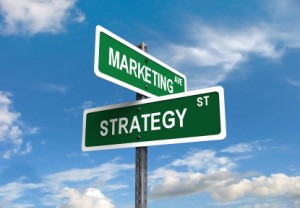 On-Page Website Optimization Tips
Below we will share with you specific website optimization tips and techniques that you can execute on your website. These techniques are designed to increase the keyword relevancy of your website for great SEO potential, as well as enhance the quality of your site's content for greater usability. These are also tips that can help to enlighten you while choosing a website optimization company that can meet your needs and objectives.
Website Copywriting Tips for On-Page Optimization
One of the most basic website optimization techniques is writing quality, keyword optimized content on your website. We will assume you already have your keyword targets in place and that you are ready to begin the on-page optimization of your site.
It is important that you develop pages on your website that only focus on one or two closely related keyword targets. Having focused, keyword optimized webpages will offer greater SEO value and allow you to write detailed, quality content that pertains specifically to what you have to offer. Just as important as how you structure the webpages of your site is how you develop the content for each individual page. Below we offer some SEO copywriting techniques for on-page website optimization:
Include your primary keyword target(s) in the page title and meta description of each page
Mention your keyword target(s) in the first header, preferably in a
Include your primary keyword target(s) early in the body copy after the first header
Use keyword variations respectively in H1, H2 and H3's throughout the rest of the page
Make use of tags to emphasize your keyword targets in the copy
Try to write each page to include at least 200-300+ words of content, with a balance of keyword inclusion
Be creative and write only unique content that reflects your company's website
Internal Linking Tips for Website Optimization
Once you have your webpages organized, written, and keyword optimized, now you must determine which pages are relevant to one another. Closely related pages can be linked together, which significantly helps the website optimization process. Optimized internal linking can also help users navigate throughout the site, as well as promote double stack search engine listings on highly relevant keyword targets.
One of the best tips for website optimization is to strategically use keywords in the anchor text (or link text) in the internal links that your build. So if you have a webpage about "weight loss tips" and another page on "dieting tips," you may want to link these pages together using the keyword targets in the anchor text of each link. This is a highly effective website optimization technique that often gets overlooked during the on-page optimization process.
Build an Optimized Sitemap for Your Website
The sitemap of your website is the second most important page, with the homepage being number one. The sitemap serves as the 'index' of your website and contains links to all major webpages. Most websites have a sitemap, however a strategically organized sitemap with the right elements will improve the website optimization potential of your website.
Some website optimization tips for building a well optimized sitemap for your website include:
 Organize the links of your sitemap into relevant categories and include headers to label each link category
Write a bit of copy for your sitemap that explains what your site is about
Include some basic contact information on your sitemap, such as your business's name, address, and phone number
Keep your sitemap updated and fresh, and always add new pages to your sitemap once that have been uploaded to the site
Off-Page Website Optimization Tips
Off-page website optimization has exceeded the SEO-value in on-page optimization. That is, the importance of building credibility and authority off the website (from external sources) has become a powerful factor in attaining a higher ranking in the search engine results. This is mostly in part from past practices of SEO that involved on-site keyword stuffing. However now, 'over-optimization' has become a concern for search engines, and having too many optimized links pointing to a website can hinder its optimization potential.
Before we introduce off-page website optimization tips for link building and content marketing, it is important we define what "optimized links" are with respect to the issues occurring with sites being penalized for "over optimization" by Google. In short, an optimized link is a link pointing to a site that uses its keyword targets in exact phrase match in the links anchor text.
For example, a website optimized for "weight loss tips" will want to build links from other websites with the anchor text 'weight loss tips.' However, too many links with that exact phrase match anchor text would be considered "over-optimization." Now, search engines like Google want to see a various forms anchor text, or balance of different words used to describe the website. Let us go into greater detail below.
Website Link Building Tips
Google and other major search engines value anchor text diversity while evaluating a website's backlink portfolio. Thus the best techniques for off-page website optimization in the form of link building is to:
use a little bit of exact phrase match while building backlinks, for SEO value
use some partial phrase match, or "partial linking" strategies
use anchor text that simply includes the domain name or URL of the link
It is important to use a balance of optimized links to achieve the greatest SEO results and avoid being penalized for over-optimization. In addition to anchor text diversity, the source of your backlinks is also important. Search engines are taking into account the contextual relevancy of backlinks. That is, how well the content surrounding the link pertains to the anchor text and destination for that link.
For example, if the link to your "weight loss tips" site is embedded in an article about automobiles, the contextual relevancy is weak and the SEO value of your link is diminished. However, if the said link is embedded in the content of a dieting and nutrition article (with some mention of weight loss,) than the contextual relevancy of that link is spot-on.
Content Marketing Tips
One of the most underappreciated website marketing techniques is content marketing. Although content marketing is a bit different than website optimization, we are still able to build links in the content we publish, so it is still considered a website optimization technique. However what makes content marketing unique is how you pitch your expertise to your target audience, and how your funnel your readers to your website via content.
Also known as article marketing, content marketing can be used through various channels, such as blog posts and press releases. The focus of content marketing is to publish quality content that address a problem or issue that your target market is faced with. In the content, you can offer a solution (or simple ideas of a potential solution) to that problem. The end goal is to earn the respect of your readers so that they perceive you (the author) as a credible source and authoritative expert on the subject.
Although this not necessarily a 'website optimization tip,' per se, it is an effective technique to build your online reputation and your company's brand. And like we mentioned above, content marketing and link building go hand in hand. Often times (depending on the publishing platform) you can add contextually relevant links to your webpages for SEO value. This offers a combination of value in using content marketing for your website optimization efforts.
Top Website Optimization Tips
We hope you that you have found some valuable insights and website optimization techniques that you can apply to your site. The SEO landscape is constantly changing and only the sites that adapt will sustain success for the long haul. It is important to stay abreast the latest search engine algorithm changes and tweak your website optimization strategies accordingly.
The last two algorithm changes set in by Google in 2012, namely "Panda" and "Penguin," have caused quite the uproar in the SEO profession. Many website were penalized for over-optimization both on and off their websites. One of the best website optimization tips we can off is optimize your site naturally and carefully. That is, don't do use any website optimization tips that Google and other search engines would frown upon.
If you have any questions or comments, feel free to contact our website optimization company. We are happy to help you improve the performance of you website through the best practices of website optimization and SEO.