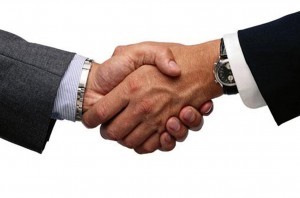 Conversion rate optimization (CRO) takes the efforts of SEO and PPC advertising one step further. At the Web Presence Group, we provide hands-on conversion rate optimization services that seek improve the success rates of your conversion goals.
Whether you're pursing a paid search campaign, organic search engine optimization, or social media marketing, CRO is an integral component to any website optimization strategy. Our conversion rate optimization services rooted to building a cohesive "conversion funnel." In essence, this is a lead acquisition strategy that focuses on the activity users take after they've landed on your website.
Components of Conversion Rate Optimization
Conversion rate optimization encompasses a number of aspects that help convert more visiting traffic on your website. Some of the components of CRO that require the most attention are:
Clear calls-to-action (CTA's) such as buttons, forms, graphics and banners
Enhanced copywriting and content structuring
Custom designed landing pages for PPC and email marketing
Intuitive navigation and logical website usability
Clear information and points of contact
As part of our conversion rate optimization services, we take the time to assess various components of your website conversion potential. The experts of our website optimization firm will pinpoint the weaknesses of your website and transform them into opportunities.
SEO Conversion Rate Optimization
Conversion rate optimization for SEO is paramount to ensure your valued web traffic fulfilling your website's objectives. Our team of experts will assess the nature of your SEO campaign, your keywords, and your target search market to create the best conversion funnel. We can also employ PPC optimization strategies to test conversion potential of select keywords before optimizing your website. This cost-efficient approach enables us to determine the best keyword targets that are sure to provide conversions.
PPC Conversion Rate Optimization
In PPC advertising, a high click-through rate doesn't mean much unless users are successfully converting on the website. For this reason alone, one of the most powerful applications of conversion rate optimization is PPC advertising. This practice focuses on developing solid landing pages that promote greater conversion rates. We staff talented usability experts and website designers who develop influential landing pages geared for your target audience.
This just the gist of our website conversion optimization services. To learn more about our website optimization company, contact us today, or take advantage of a free SEO audit.