Re-shape Your Company's Perspective of Website Optimization
Many companies think of website optimization as a set of techniques to enhance search engine exposure. Some extend the definition further into more technical aspects of improving a website load speed, crawlability, and user performance.
While the latter two components do accurately describe website optimization, the art of creating and executing a website optimization strategy can entail much more.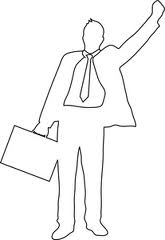 In this post, we go into great detail of what defines a cohesive website optimization strategy. Although not all components will be in the best interest of your company, we welcome you to re-shape your perspective of website optimization and begin defining ways in which you can improve your company's overall performance on the web.
Search Engine Optimization
The Pinnacle to Your Website Optimization Strategy
Search engine optimization (SEO) is the core component to realizing greater traffic for your company's website, and it's an essential aspect of website optimization. Websites that have strong keyword rankings in the organic search engine results are typically perceived by users with greater credibility and trust (compared to the paid search results.)
As a result, the likelihood that a user will click you listing (and potentially convert while visiting an organically optimized website) is higher than that of other forms of search engine marketing. Organic SEO continues to reign among the top components to any company's website optimization strategy. This because if a website cannot be found in the search engines, its ability to attain relevant search traffic is significantly minimized.
Search engine optimization includes a number of different sub-sets and specialty services. Many aspects of SEO overlap into the realm of website optimization, such copywriting, content marketing, and link building. We cover some of the most important below.
Conversion Rate Optimization
Optimization Beyond SEO
Unlike common belief amongst many different companies, website optimization is more than just SEO and having finely tuned website. The process of website optimization focuses on maximizing a website's conversional potential via both on-site and off-site strategies.
Search engine optimization and Pay Per Click advertising seek to steer more traffic to a site. Successful website optimization campaigns can achieve that, and also improve post-click conversions after a user has landed on a page. This is also known as conversion rate optimization, and includes many facets of both Internet marketing and website development.
With conversion rate optimization (or "CRO") there's a lot of testing involved. This testing includes the design and layout of webpages, the copy, and calls-to-action, to name a few. In essence, CRO seeks to maximize the potential of your company's website traffic.
Web Copywriting
The Foundation to Well Optimized Website
Strong web copywriting (particularly SEO-focused copywriting) that focuses on both keyword inclusion and user readability, is the foundation to a well-performing website optimization campaign. Proficient SEO copywriters are able to generate creative, reader-focused content that includes the ideal balance of keyword phrases.
This practice is often overlooked and under-appreciated in the SEO arena, however content is pivotal player in how keyword relevant a website is indexed, and thus how well it performs in the search engines.
Website optimization companies often outsource their SEO copywriting to foreign speaking countries. Although sometimes the finished product is adequate, outsourced copy is rarely of the quality it needs to be. Google has become very refined in the way in which it interprets website content. Therefore is crucial to have more than just keyword relevancy.
Now, it is also important have topical relevancy that compels the interests of users. Quality content is key component to website optimization, and it is recommended to invest a fair amount of planning as well as obtain professional guidance in developing strong website content.
Pay Per Click Advertising
Instant, Highly-Target Search Engine Traffic
Pay Per Click (PPC) advertising is powerful opportunity in the field of website optimization. Although PPC is not always suitable for some companies, it can serve as key driving of search engine traffic for many website, especially e-retailers and ecommerce sites.
Often used as a supplement to organic SEO, Pay Per Click advertising can help bridge the gap on highly competitive keywords. For some websites, PPC is the central focus for Internet marketing. This often because paid ads can live almost instantly.
PPC advertising using Google AdWords is also highly effective for geo-local SEO strategies because the local search engine marketing is often less competitive and cost-efficient. Not only are the keywords less expensive, but the search engine users who are presented locally-targeted ads are considered highly qualified leads, or in-market consumers.
Content Marketing
The Ideal Supplement to SEO and Website Optimization
Content marketing is an off-site website optimization strategy that helps funnel traffic in two ways. The first way content marketing works is by capturing the interests of users via optimized articles, press releases, blog posts, videos, podcasts, images, etc. and inbounding those users to your website
In essence, when users stumble upon compelling content and take interest in the source of that content, they can be strategically funneled to the website. This in turn results in highly qualified leads, because the content of the article has helped to establish the reputation of the website.
The second way in which content marketing contributes to your company's website optimization efforts is how it impacts the link building efforts of a website. Keyword-relevant articles, blog posts, videos, images, and press releases can also include outbound links that point to certain pages of your company's website.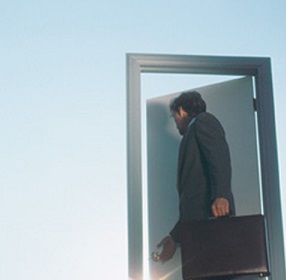 As a result, developing a link building strategy that includes the essentials of content marketing goes hand-in-hand. Strong contextual (in-copy) backlinks are powerhouse for organic SEO and keyword optimization. Content marketing happens to be the one of the most cost-effective and best practice techniques to backlink building.
Start Building Your Company's Website Optimization Strategy
These primary components to your company's website optimization, although seemingly basic, are the essence to a stronger, well-optimized web presence. Each are very unique, however, many work together in making a website optimization strategy as successful as possible.
For more insights from the Web Presence Group, a professional website optimization company, feel free to contact us or sign-up for a free web presence audit in the form to your right.