A properly developed website is imperative for search engine optimization. The back-end coding structure of your optimized pages can ultimately influence how well they rank in the search engines. More times often than not, a code-heavy page will not rank is fast or as high as page that's been stripped to its bare minimum mark-up language or HTML coding structure. This offers many advantages in pursuing web development optimization.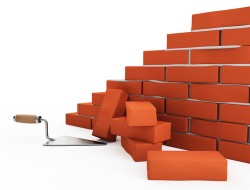 The essence of website development optimization is ensuring each page's back-end or HTML code is SEO friendly, or more specifically, crawler-friendly. Crawler friendly coding helps to reduce lengthy HTML tags while maximizing the ratio of keyword optimized content. In short, this helps search engine spiders crawl and index pages more efficiently, which contributes to greater SEO potential.
Optimized Website Development Services
Our services in website optimization center on seamless, SEO friendly coding. Using cumbersome coding structures and rich media elements can hinder a website's potential in the search engine results. This is why we dedicate a significant amount of our practice to mastering the art of SEO friendly coding and web development optimization. Some of the points on our checklist are ensuring that your website is:
W3C validated and optimized for fast load speed,
Consistently displayed on all web browsers, such as Google Chrome, Internet Explorer, and Mozilla
Coded using SEO semantics and without the use of nestle tables and Flash media
Optimized CMS Software
If desired, we can integrate your website on a search engine friendly content management system (CMS). Our CMS software has been developed to be highly crawler centric as well as SEO oriented. The code generated by our CMS is highly SEO friendly and utilizes a very crawler focused mark-up. In addition, users are able to optimize URLs, page titles, meta descriptions and keywords for each page, and the overall platform is very easy to use.
Optimized Page Structure
Another key aspect of web development optimization is the organization of pages and the placement of links. A cohesive page structure is critical to building the foundation for an optimized website. This helps to establish optimal keyword relevancy on more than just a page by page basis. Creating a strategic architecture of optimized pages can promote greater keyword authority on a site-wide basis. Additionally, it is common for developers to work along side the web design team to ensure certain graphics and design elements are properly applied throughout the site.
Optimized Link Placement
Also an integral component to our optimized website development services is internal linking. This involves strategically placing the right links in the right places while using the appropriate anchor text for each link. As a result, certain optimized pages can be connected to better both search engine optimization and conversion optimization.
Website Development Optimization
At the Web Presence Group, website development optimization is the foundation to your company's website optimization strategy. As an experienced website optimization company, we have the skill-sets and resources to optimize and promote your brand's web presence. Let us know your SEO objectives and we can help you achieve them by employing the best practices of optimized website development and organic SEO.