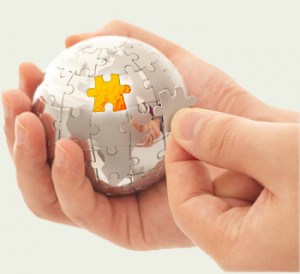 Web presence optimization is the practice of optimizing and promoting your online brand for better visibility, awareness, and recognition through many channels. While many businesses focus on one particular aspect of web marketing, embracing web presence optimization brings together various channels in one cohesive approach.
Developing a web presence optimization strategy often encapsulates a variety of aspects, including search engine marketing/SEO, website optimization, social media marketing, content marketing, mobile marketing, and other web marketing channels. Together, these pillars can help to generate more leads, build reputation, and grow your business in a more fluid and comprehensive approach.
At the Web Presence Group, we offer the skills and resources to evolve your brand's web presence to the next level. Unlike traditional forms of SEO and web marketing, web presence optimization is the combined synergy of all online marketing channels and digital touch points that impact brand visibility and awareness.
Go Beyond Optimizing Your Website
Unlike SEO and search marketing that center on optimizing a website for better visibility, web presence optimization goes beyond these traditional means. In essence, optimizing a brand's web presence centers on building meaningful connections that promote sustainable social relationships and lasting exposure in the search engine results.
Complete the form to your right and receive a free audit of your brand's web presence, and discover what our optimization experts can do for your company. Or get a jumpstart to your efforts by taking a look at our Web Presence Optimization Strategy Guide, complete with actionable strategies, insights, tips, and resources on how to cultivate a web presence optimization strategy for your business.
Web Presence Optimization: Next-Level SEO & Search Marketing
The landscape of search engine optimization is drastically changing. In short, Google is evolving its search results to be more socially integrated. That is, it's introducing Google+ into the SEO picture.
A major aspect of web presence optimization is to help your brand adapt to these significant changes in search engine optimization. As many SEO and website optimization companies call it "SEO'cial," we believe a powerful campaign can incorporate much more than that.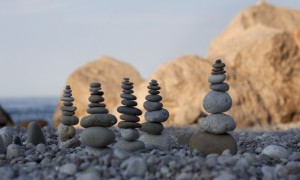 At the Web Presence Group, we develop unique web presence management programs based on a number of different services. Each and every program we create encompasses a rich blend of the services that are most relevant to your business, including:
Search Engine Optimization (SEO)
Conversion Rate Optimization (CRO)
Mobile Marketing & Mobile SEO
Social Media Marketing & Engagement
Pay Per Click (PPC) Advertising
Content Marketing
At the Web Presence Group, we are experts in optimization for many different contexts. In creating an effective web presence optimization strategy, we take the time to learn about your company's business model, its primary capabilities and unique selling propositions, and its overall target market. This research and immersion helps us devise powerful strategies that will offer a lasting impact on your brand image.
The Focus of Web Presence Optimization At a Glance
The underlying focus of web presence optimization is to establish a credible, trustworthy, and visible web presence. We seek to maximize your company's exposure in the search engine results and through the most relevant social media platforms. Whether via organic SEO, PPC advertising, mobile marketing, or social media marketing, the success of your brand's campaign depends upon diligent optimization of your brand's primary marketing platforms and consumer touch points.
To learn more about how to build your brand's web presence optimization strategy, download our eBook titled "The 5 Pillars of a Successful Web Presence Optimization Strategy."
Or contact the Web Presence Group for a free audit today. You can also learn more about our Internet marketing manager, Tyler Tafelsky, by visiting his Google+ page. Tyler spearheads all Internet marketing campaigns here at the Web Presence Group.