7 Powerful Website Optimization Tips for Webmasters & Common Web Marketers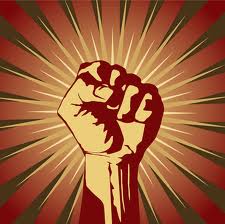 Any business with a web presence should make SEO a high priority. In essence, SEO enables businesses to attract more visitors to its website by increasing search engine visibility.
Because users are actively searching specific keywords to find what they're looking for, a website's search exposure can result in quality web traffic and pre-qualified leads.
There are several momentous moves that almost any webmaster at any SEO-caliber can make. These tips focus on website optimization, or the on-site SEO work that sets the foundation for strong, rank-prone website.
Below I share with you 7 powerful tips to empower your website's SEO potential:
1. Add an all-inclusive site map – A site map allows users to get to a page in your site using few links. The site map lists and links all the major pages in your website in one page. Search engine spiders are programmed can crawl and index websites more efficiently when an all-inclusive site map is present.
2. Keep web content fresh and updated – The content on your website should be updated regularly to offer the greatest value to both users and search engines. In order to get fresh content on a regular basis, create a blog in your site. A blog can help to ensure content is always fresh for search engines, while helping you voice your value.
3. Include keywords in the right places, respectively – Before you go keyword stuffing your page, understand that you only need to include your keyword phrase a few times on the page. A good rule of thumb is to include target keywords in the URL, once in the page title and meta description, and few times (tops) in the page copy.
4. Optimize your images – Search engines will only utilize the text that comes along with images (image Alt tag, name, description, tags, etc.) and not the actual image themselves. For this reason, describe the images of your website using keywords when appropriate. You can even add captions to these images and make sure that the following text in the body clearly describes the image.
5. Link to social media pages – Utilize social media platforms to prompt visitors to follow your brand on Facebook, Google+, Twitter, etc. Additionally, proper linking of your social media pages (particularly Google+) can help you establish greater search engine value for SEO.
6. Use Flash media sparingly – Flash could be attractive to your users but it does help your website's SEO potential. If you feel like you must make use of Flash then make use of navigation links and text on the same page just below the fold.
7. Use internal linking creatively – Internal linking helps search engine spiders bounce from page to page, making it more efficient to crawl and index your pages. Be creative with you anchor text and avoid using keywords all the time. Instead, like mentioned in this insightful SEOmoz blog post, use descriptive anchor text. Also, diversify your outbound linking and link to credible, highly relevant websites to earn the greatest SEO value.
About the Author: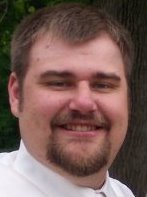 Chris Everett is an organic SEO consultant based in Atlanta, Georgia. He works on a number of enterprise-level projects with the Web Presence Group, in addition to operating his own SEO firm Captivate SEO.