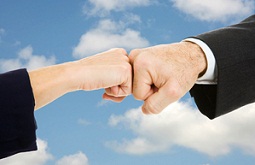 At the Web Presence Group, we represent a professional and highly adaptive web presence management company. Our capabilities excel far beyond offering conventional Internet and web marketing programs. We offer flexible and fully custom web presence management services for all types of online brands.
Spanning from social media and content marketing to organic SEO and PPC advertising, our company is highly adept in a crafting a web presence strategy for all types of companies and brands. Fill out the form to the right for a free web presence audit, or read on to learn more about the assets of our web presence management company
Custom Web Presence Management Programs
Every online brand is unique, and for this reason alone, we advocate custom web presence management programs that are well-aligned with our clients' online business models. In addition to increasing the visibility and brand awareness of our clients, we specialize in maximizing conversion potential and ongoing social sustainability.
Discover more about the services and capabilities that make our web presence management company so powerful.
Content Marketing
Content marketing is a powerful technique to attract quality leads by creating and promoting exceptional and highly relevant content. Our web presence managers can help your business exploit a number of opportunities in content marketing, ranging from blogging and articles to images, graphic, and videos.
Search Engine Optimization
Search engine optimization (SEO) is the cornerstone to magnify your company's web presence and attract quality, pre-qualified leads to your website. Organic SEO is a primary skill-set of our web presence management company, and we help many different companies create effective SEO campaigns for keywords that drive lead-generating traffic to their websites.
PPC Advertising Management
Pay Per Click advertising is an immediate and highly effective way to capture quality search engine exposure for keywords that drive profitable web traffic. Our web presence management company is able to create a PPC campaign from scratch, or optimize an existing PPC campaign for better performance. PPC can also be the ideal supplement for organic SEO and other search marketing strategies.
Conversion Rate Optimization
Conversion rate optimization (CRO) is an important component to a web presence management program. CRO focuses on strategic planning and creation of fluid conversion funnels that turn visitors into leads or paying customers. In short, conversion rate optimization takes the practices of Internet marketing and advertising one step further by ensuring that your website is well suited to covert visiting traffic.
Social Media Marketing
Social media marketing is powerful way to establish meaningful, long-lasting connections with your target audience. As part of our web presence management services, social media is an essential component that aids content marketing, SEO, and overall brand engagement and awareness. Our experts can work directly with your team to create the optimal approach to manage and optimize your brand's social media presence.
Web Presence Reputation Management
A vital component to our company's web presence management programs is to ensure our clients reputation and brand image on the web is both positive and honest. Whether via positive review generation or publishing press releases, optimizing your company's web presence focuses greatly on reputation management on various platforms like Google+, Yelp, Facebook, Foursquare, and much more.
Connect With Our Web Presence Management Company
Learn more about our web presence management company by contacting us directly, or fill out the form to the right for a free web presence audit.