Similar to web development optimization, web design optimization addresses the on-site attributes that contribute to SEO. Although the component of optimized website design are less technical than web development, they are still important in both organic SEO and conversion optimization.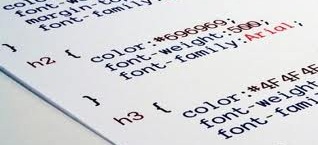 Aspects of web design optimization that contribute to search engine performance include:
The use of key layout elements, such as footers and navigation links
The keyword optimization of graphics, images, videos, and other forms of media
The use of text-based headers and crawlable copy whenever possible
The application of compelling call-to-actions and submission forms
Optimized Website Design Services
Here at Web Presence Group, optimized website design is an integral component to our services in SEO and website optimization. Our optimization strategists and SEO copywriters work together with our web development and design team to create highly optimized pages that lead to both greater rankings and conversions. As a result, our clients receive a better ROI for their website services
Website Design Optimization
At the Web Presence Group, website design optimization is the cornerstone to your company's website and overall conversion optimization strategy. As a full-service website optimization company, we have the skills, knowledge, and resources to optimize your website and promote your brand's web presence through a number of capabilities. Let us know your web marketing objectives and we can help you achieve them by implementing the best practices of optimized web design and website optimization.