At the Web Presence Group, our PPC campaign management services are individually-tailored to meet your online advertising goals and budget restraints. Whether you have an existing PPC campaign that needs optimization and ongoing management, or perhaps you're looking to build a new PPC campaign, out experts create custom packages to best suit your online marketing needs.
The Power Behind Building a PPC Campaign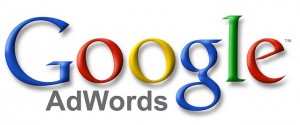 Unveiling a PPC campaign is an immediate and highly-effective channel for online advertising exposure. Yet to many marketers, PPC campaign management can seem like a mysterious endeavor. The help of quality our Pay Per Click campaign management services can help your company realize a profitable ROI.
Supported by strong keyword research, ad group planning and development, and experienced PPC campaign management expertise, paid search advertising can be a higher return investment. At the Web Presence Group, we offer paid search specialists who have significant training in Google AdWords and PPC campaign development. Our Pay Per Click service experts have created profitable campaigns for clients ranging from big-budget ecommerce stores to small-budget local businesses.
If you'd like to inquire about our PPC campaign management services, contact us.
Benefits Of Our PPC Campaign Management Services
Regardless of how attractive a product or service may be, the advantages of Pay Per Click campaign management services can be the difference between a profitable campaign and a short-lived campaign. When executed and optimized correctly, solid PPC efforts can yield incredible results. This typically demands experienced use of Google AdWords research and targeting tools as well as Google Analytics for tracking and reporting. In addition, the intelligence to segment highly targeted ad groups with multiple split-tests comes with immense value.
Our Pay Per Click campaign management experts are able build your paid search presence under virtually any budget. Take advantage of our PPC campaign management services and realize many benefits, including:
Profit Potential: Our PPC specialists plan and creating cohesive, budget sensitive PPC campaigns that yield incredible ROI's. We take the time to break down your market segments into highly specific ad groups for optimum consumer relevancy.
Exposure: Our PPC campaign management services enable you to connect with all audiences, at all times. We can ensure that your PPC ads are triggered in any region of the world and on any type of device.
Speed: Have your Pay Per Click campaign up and running fast! We can have your search engine ads visible in a matter of a few days.
Measurability: As part of our PPC campaign management service, we consistently track, report, and analyze your PPC advertising efforts for continuous refinement. Our PPC specialists consistently follow search behaviors using Google AdWords/Analytics, and can pinpoint weakness and opportunities throughout your Pay Per Click expenditure.
PPC Campaign Management Tools
Developing and managing a PPC campaign is a craft that demands strategic planning, execution and oversight. Having the right tools and resources can streamline the essential practices of Pay Per Click management services.
Here at the Web Presence Group, we have a powerful arsenal of PPC campaign management tools to work to your advantage. From bid management software to campaign editing platforms, each our specialists has access to several advanced to tools for PPC campaign management and PPC optimization. This enables us to closely track and monitor your PPC performance as well as make critical adjustments to maximize your campaign's potential.
Realize the Advantages of our Custom-Tailored PPC Campaign Management Services
Our PPC campaign management services are directed by the Internet marketing manager of the Web Presence Group, Tyler Tafelsky. Contact the Web Presence Group directly regarding any of web presence management services, and Tyler will be happy assess your PPC advertising goals.