5 Local SEO Tips for Chiropractors
For local chiropractors, SEO is a powerful marketing strategy to better attract new patients in your area. In essence, your chiropractic website needs to be optimized in order to increase its visibility for specific keywords that your target patients are searching.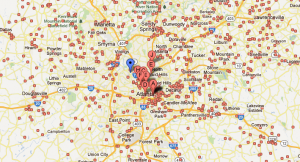 When your website starts to see greater visibility in the search engines, your practice can increase its potential to attract new patients, generate leads, and build a sound reputation on the web.
Additionally, local SEO for chiropractors has been considered to be the most effective avenue to reach new patients and bypass other costly marketing and advertising strategies. In short, investing in a local SEO service for your chiropractic practice can help your website will gain authority, all while enabling your business to stand out from your competitors.
Whether you're an SEO-savvy chiropractor looking to your own optimization, or perhaps you're working with a local SEO provider, here are five local SEO tips that are proven effective for chiropractors.
Get Listed On Health & Medical Directories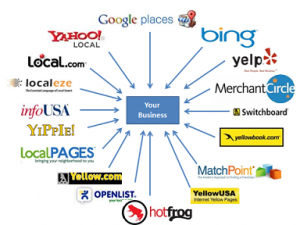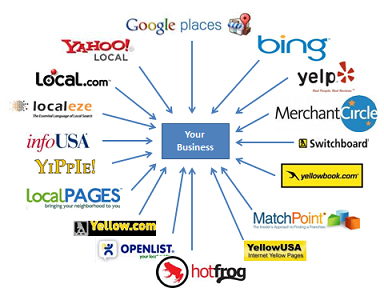 Providing accurate information of your profile to Google and other local listings is the best idea to attract patients to your chiropractic website. You can join many directories that will establish online profile listings and enable you to build quality backlinks and citations that will direct patients to your website on a single click.
This will ensure you build effective connections to other local and related websites in your industry. You are also expected to do regular auditing of the directories to ascertain the accuracy of the information you provided and to make effective changes.
This will help the search engines to associate the location of your business to your website hence will generate traffic to your website that will increase the exposure of chiropractic website. Besides, this will contribute to a greater ranking potential on Google listings and other search engines.
Conduct Proper Keyword Optimization
Optimizing the keywords for your chiropractic business is the key to generating traffic from your patients. The attractive keywords will attract patients to your chiropractic website. Moreover, attractive keywords are always accompanied by the Meta descriptions, URLs of the written content and title tags on the pages that will make the website easily navigable for your patients. You can check for search volume of the keywords using the available online tools which will guide you in choosing the keyword that will give decent results.
Create a Content Strategy, & Stick To It
You should consider having a content strategy that ensures you provide fresh content with the vital information that matches the needs of your website. To increase the traffic on your website, you should stick to the strategy of consistent provision and distribution of original content on both your chiropractic website and blogs.
Social Media Optimization
Social media optimization is an essential tool to the success of SEO because of the high presence of the target audience. Besides, social media and other social networking platforms are essential in the creation of powerful backlinks that will guarantee your chiropractic website will generate online authority. This will help in building a solid local brand of your business.
Create a Review-Generation Strategy, Offline
This is an essential strategy that will boost the trust of the patients to your chiropractic services. You can creatively solicit and provide genuine positive reviews from your happy patients that will act as a guarantee to your patients achieving the best results from your services.
Moreover, you can provide incentives to your patients so that you can get positive reviews that will attract patients to your website and will entice them to access your chiropractic services.