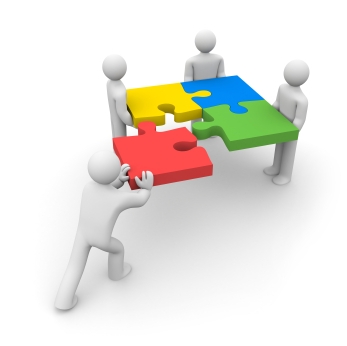 The term website optimization holds a lot of meanings. Website optimization can mean optimizing a website for great search engine performance, otherwise known as SEO. It can also mean optimizing a website for faster load speed and improved usability. At Web Presence Group, we embrace website optimization holistically and include all of the latter elements, and more.
To us, the process of website optimization encompasses a vast spectrum of practices and skill-sets. In addition to improving a site's SEO efforts, our website optimization services are centered on a well-performing websites that users can appreciate. We offer expertise in copywriting, website development, design, usability and conversion optimization. In short, our web optimization services cover the complete package of building highly optimized websites that rank well in the search results and interact well with visitors.
Web Optimization Services
Website optimization involves a great deal of strategic planning and analysis before undertaking any project. Each website is unique; and just as unique as a website's qualities are its channels for marketing and communication. For this reason, we custom tailor our web optimization services per each client, based on their unique needs.
Whether you have an existing online marketing or SEO campaign that needs optimizing, or would like build an optimized website from the ground-up, we provide flexible web optimization services to meet many different demands. In addition to SEO and website optimization, we also optimize Pay Per Click (PPC) advertising campaigns, as well as campaigns for mobile, email and social media marketing. Inquire about our website optimization services by contacting us or learn more about some of our core service offerings below.
Search Engine Optimization
Search engine optimization is the pinnacle practice to website optimization and attaining a stronger web presence. Websites that are atop the organic search results are often perceived with greater credibility and trust by search engine users. Reaching top search engine exposure is best achieved through a cohesive approach to SEO and website optimization. Two of the most important aspects of search engine optimization are SEO copywriting and link building.
SEO Copywriting
SEO copywriting is a crucial component to on-page optimization. In essence, optimized copy is what establishes keyword relevancy for a website's SEO efforts. As part of our SEO copywriting services, we explore the unique aspects of your brand, including its products and services, and produce compelling, reader-focused content that speaks to your target market. We emphasize high quality content that's centered on your company, while discreetly including keyword targets for SEO.
SEO Link Building
As one of the most important aspects of SEO, link building is an ongoing off-page optimization strategy that demands consistent effort. Link building is the practice of creating or earning backlinks to your optimized pages. Also known as link popularity, the credibility and trust generated from quality backlinks establishes your website's authority in the search engines. This has the most weight in achieving top rankings for SEO and is an integral aspect of our web optimization services.
Web Development Optimization
A properly developed website is crucial for SEO and website optimization. The back-end coding structure of a website's optimized pages can ultimately impact their ranking potential. In most cases, code-heavy pages will fail to rank as fast or as high as pages that have been optimized with minimum HTML coding structures. As a result, web development optimization can offer many advantages for both new and existing websites pursuing SEO and web optimization.
Web Design Optimization
Similar to optimized website development, web design optimization focuses on the attributes of a webpage which contribute to SEO. This includes such intricacies as using footers, column structures, and navigation links; applying various types of headers and content styling elements; keyword optimizing graphics, images, and videos; and designing buttons, graphics, submission forms and other call-to-actions. Optimized website design is an integral aspect to our web optimization services, and our website strategists and SEO experts work together with our web design team to build highly optimized pages that lead to both greater search engine rankings as well as conversions.
Website Optimization Company
At the Web Presence Group, we believe the art of website optimization is the foundation to your brand's marketing strategy. As an experienced, full-service website optimization company, we have the skill, capabilities, and resources to fully optimize your website and promote your brand's presence on the web. Share with us your SEO and website objectives and we can help you achieve them by building a cohesive web presence optimization strategy that's best aligned with your marketing efforts.