How SEO Services Can Help Grow Your Local Company
If you operate a local company, then SEO services can be the best investment to grow your brand's visibility and gain more traffic.
Whether you are as established business with a long track record in your area of expertise or a start-up looking to break into the market, establishing a solid web presence is vital for success. One of the most efficient ways to achieve this is professional SEO services from a reputable search marketing company.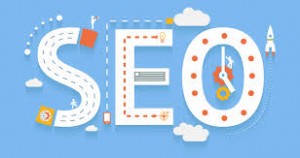 A Primer on SEO Services
First, it is important to define what SEO is in order to better understand what these services can do for a business. SEO stands for Search Engine Optimization, a practice of determining the most relevant keywords that reflect a company (and the type of traffic it seeks to generate,) and optimizing its web presence to increase the visibility of the company.
With evolving standards in what defines quality SEO services, some companies that provide SEO will go to lengths to optimize and manage various other web properties beyond just a business's website. This may include social media properties (such as Facebook, Twitter, Pinterest, and LinkedIn pages) as well as local listings (such as Yellowpages, Yelp, Yahoo! Local, and Google My Business.)
Successful SEO Offers ROI-Driven Marketing
When researching various SEO services available, it's critical to find an digital marketing agency that is devoted to supporting local businesses across all industries and fields. There's a broad spectrum of providers around the world, and many of them provide shotty (next to risky) SEO services. On the quality end of the spectrum, great SEO companies have high ethical standards, and ensure they are producing original, audience-driven content that will bring potential customers to a business' site.
With such top-notch SEO solutions, ROI is commonly quite high for businesses that invest accordingly. This is simply because greater rankings and visibility in the search engine results is one of the best ways to connect with in-market customers.
With search engines, individuals are actively looking for a specific product, service, or solution to their needs. If your local business is most visible, or owns the top ranking, they are more likely to know about your company and visit your website. This level of exposure often makes the price paid for SEO services well worth the marketing ROI.
Cultivate a Positive Local Reputation
Local SEO services can even drive the growth of your business in unexpected ways like local reputation management and improving credibility across social media channels. Specialized SEO services are able to provide your business with many options and opportunities for increasing brand image of your business.
With strategies surrounding review generation and content marketing, SEO can be the fuel to cultivate a positive local reputation. While not all SEO companies offer such proficiencies, select local SEO services, like those offered by Web Presence Group if you are in the Peoria, Illinois area or by one of Florida's top rated digital marketing agencies Web Design 309 if you're in the Tampa, Florida market. Other digital marketing services cover reputation management as well as search marketing.
Local SEO & Google Maps Marketing
An interesting example of the evolution of local SEO services is Google Maps marketing. This is a means by which the SEO providers seeks to improve a business's visibility in Google Maps, as well as the Google Local 3-Pack listings, which are often shown for geographically-relevant keywords, such as "chiropractors in Tampa Florida."
Google Maps marketing has become extremely powerful for all types of businesses operating on the local level. As a result, comprehensive SEO services will often include the strategies revolving around Google Maps and increasing exposure in these coveted areas.
The above are just a few ways in which local SEO services can help increase a company's marketing efforts and generate new leads and customers. Just be sure to do your research and invest in a reputable SEO company or freelance SEO provider that will work to deliver an honest ROI.