2015 Traverse City SEO Guide Provides Actionable Best Practices
The brand new 2015 Traverse City SEO Guide unveiled mid December and it's loaded with best practice insights on local SEO specifically for business based in Traverse City, Michigan. The in-depth guide covers both on-page SEO and off-page SEO techniques, and depicts some of the vital differences and strategic basics of comprehensive search marketing program.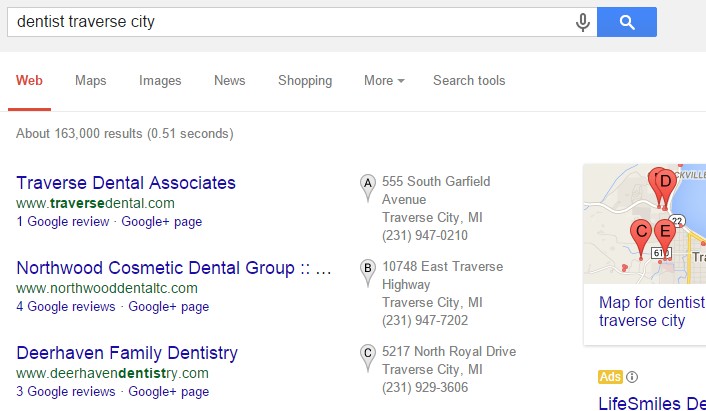 Crafted by reputabled SEO consulting company Top of Mind in Traverse City, MI, the guide was recently refurbished by directory of the company Tyler Tafelsky to bring greater awareness of local SEO essentials.
The 2015 Traverse City SEO Guide is intended to educate both local business owners and savvy marketers on how they can optimize their web presence in Google search. In the guide, readers can get a clear understanding on what they need to do optimize their website for different search placements.
Diving Deep Into Organic SEO & Google Local SEO
The local SEO guide underscores the underlying contrasts between Google's organic search listings and local listings (which are shown with the Gooogle map,) all while providing actionable strategies for both components. The first part of the guide discusses the primary ranking factors behind each set of the results shown in Google, which can help shape a basic marketer's perspective on how to approach their Traverse City SEO campaign.
Deeper into the guide, TC Top of Mind's Tyler Tafelsky explains the role citations play in ranking a wesbite in the Google local listings, as well as the Google organic listings. Well-organized and easy to absorb, the guide provides both on-page SEO and off-page SEO techniques to properly optimize for both sets of results.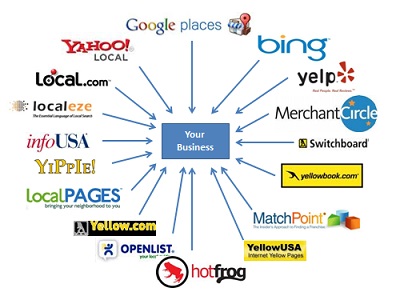 Two reoccurring concepts that are emphasized in the 2015 Traverse City SEO Guide are citations and backlinks. While backlinks have been a hot topic in the SEO community for local, ecommerce, and enterprise-level SEO, citations are emerging as a key factor in attaining top rankings in Google's local listings (which are almost always displayed for keywords that contain a geo-modifier like "surgeons in Traverse City").
Going Beyond Local Traverse City SEO
The last point in the new SEO guide from TC Top of Mind emphasizes the growing importance of social media in SEO. Tyler Tafelsky mentions how valuable it is for companies of all types to embrace social media marketing in 2015 as social factors are beginning to have more and more of an impact search engine authority. The powerful role that social signals play underscores that importance of providing more socially-driven SEO packages.
Traverse City's Top of Mind is a reputable example among agencies and consultants who provide SEO services. By crafting valuable and meaningful content that's intended to educate both marketers and SEO's on the best practices, TC Top of Mind has thrived as leading advocate of actionable strategy consulting.