Respecting Social Signals & Creating a Socially-Integrated SEO Strategy
When optimizing a website to increase its visibility in Google organic search, there are numerous ranking factors that need to be understood. Among the most impactful variables that influence a site's potential to rank highly in Google are: backlinks, domain authority, keyword use, and level of optimization.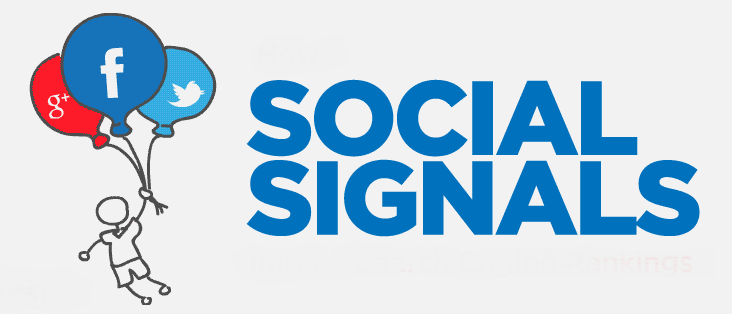 However one factor that's earning more importance in the SEO scene is social signals. Deriving from social media sites like Facebook, Twitter, Google+, and so on, social signals are the Likes,+1's, Shares, Pins, Tweets, and other social attributes that individuals use to denote meaningful content.
It's quite logical why Google would consider social signals as a means to valuate strong content, and thus content that's worthy of higher rankings. In this article, we discuss the role social signals are having in SEO and defining superb, rank-worthy content.
Social Signals Indicate Quality Content
The old adage among organic SEO companies has been content is king. Although we have stress before that there's more to being king than content, it does play a vital role in sparking the interest of a targeted audience.
In short order, bland content that's published for the sake of establishing keyword relevancy has little influence on SEO (anymore). Now, SEO's and content strategist must focus on publishing pure-value content that informs, educates, humors, and/or inspires an audience. In other words, content that motivates action (a re-tweet, share, or +1) is what ultimately indicates quality content. Such content doesn't need to go viral, but simply establish some sort of grounds within your market niche.
Social Signals Indicate Credibility
Another factor that has a major influence in a website's potential to rank is credibility. Because the current (and still dominant) variable that Google uses to determine credibility and authority (backlinks) are being abused by SEO's, social signals are nowing being adopted into Google's search engine algorithm. Similar to links, social signals are like votes of credibility. Heck, they are often pure recommendations from one person to the masses. So it's no wonder why social signals are emerging on the scene, as well as on the radar of savvy SEO's.
Quick Tips to Leverage Social Media for Better SEO
To help set the stage in properly leveraing social media to improve your SEO endeavors, it's impotant to establish a few elements within your brand's web presence. Some of these elements include:
First and foremost, establish a proper social media presence on the core sites that relevant to your brand and audience. Ensure you have all of the proper design elements in place, and that you keep you profiles active.
Take some time to reach out and connect with out brands and influencers in your market space. Share content that resonates with your brand. Your proactiveness in sharing influencer generated content could inspire them to check out your brand and follow you (establishing a means of reciporcity down the road.)
Implementing social share widgets (very easy with WordPress sites). These enable easy sharing and social signaling on blog posts or other pages of the site in which the social share widget is activated.
(Similar to above) Include more static "Follow Us" Icons in obvious areas throughout the website. You don't need to be active on all social media sites, but just a few primary platforms where your audience is hanging out.
Mentioning the author at the close of your publications to encourage your audience to connect with them on select social platforms. Enabling your audience to connect with you authors is the second best course of action next to having them connect with your brand's social media presence.
Keep in mind that this will only help you set the foundation for a socially-integrated SEO strategy. The true fuel that will inspire social action is idea-driven content that offers meaning, value, and purpose. So get creative and get to brainstorming.
About the Author

Tyler Tafelsky has over five years of experience as an organic SEO expert with intensive experience in content marketing and copywriting. He is the lead SEO and Internet marketing manager here at the Web Presence Group as well as our sister company Optimized Surgeons, and spearheads most client campaigns and content strategies.