Know the Importance of Google Authorship & Preparing for AuthorRank
As we enter the second quarter of 2013, there's a wealth of commotion about Google Authorship in the search marketing profession.
The commotion revolves around the ever-powerful image rich snippet – a profound enhancement to one's search listing that can significantly increase click-through rates (which is awesome for SEO).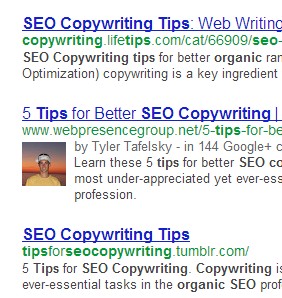 In addition to this powerful rich snippet, the long-term focus for creative search marketers is preparing for AuthorRank, a new authority measure (and ranking mechanism) that's expected to roll-out sometime the near future (yet no one really knows exactly when.)
I am sure you have heard of Google PageRank, which is a measure between 1 and 10 that defines a page's authority and overall value based on its backlinks. AuthorRank is an evolved measure of page authority that hinges on the clout and reputation of an author. It's real, it's social, and it's far less likely to be manipulated.
The Low-Down on Google Authorship
Authorship is simply a way for Google to recognize content produced by real human beings. It adds a social element to help ensure the legitimacy and overall value of a piece content (based on +1's, shares, mark-up, etc.) As a result, Google can provide better quality search results to its users.
Establishing Authorship is achieved with proper "Authorship mark-up", which can be done using various techniques. The foundation to all this is Google+.
If you're a marketer (in any industry or profession) that sees the value of SEO and search marketing, you need to be on Google+. If you're not, do so, ASAP.
It's also important that you create a Google+ page for your business, too. Google+ is beginning to have profound influence over the organic search results. Building both your personal and your business's presence now will only help your search marketing efforts in the future.
Let's get to the good stuff about how to prepare for AuthorRank. (If you're not sure how establish Authorship [and generate the image rich snippet,] check out this page on how to do it.)
Preparing for AuthorRank and SEO Domination
There are a number of different attributes that will calculate your AuthorRank. Such attributes will include:
your level of Google+ engagement
the number of people that have you in their Google+ circles
the amount of +1's, shares, and comments per post
the authority of publishing sites (and average PageRank)
your posting frequency
other external authority indicators (e.g. having a Wikipedia page)
your relative authority on non-Google social networks (e.g. Facebook and Twitter)
So to begin preparing for Google's AuthorRank, you'll want to focus on…. well many things. But I'll try to keep it concise and to-the-point.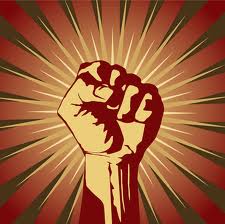 How to Manifest a Powerful AuthorRank
Use Google+, relentlessly – Learn to love Google+ and use it multiple times per day (if you can.) Populate your profile, make/share regular posts, and +1
content that flows with your interests and specialties.
Befriend relevant influencers – Seek-out other, well-known authors and work at getting them to include your in their circles.
Produce meaningful content that's worth sharing – This one's a given. Stop writing keyword-rich content for search engines, and write content that resonates with your target audience.
Have a topical focus or specialty – The unique thing about AuthorRank is that you can earn a different AuthorRank for various topics. Focus on topics that you're good at or passionate about, and produce quality content in that area.
Interact in relevant Google+ communities – Take advantage of relevant communities on Google+ to share your words of wisdom and make your presence known.
Reach out and write for other websites – Expand your Authorship presence on other authoritative websites. Guest blogging is a great way to achieve this.
In Conclusion…
To be a successful SEO and search marketing expert, you cannot neglect Google Authorship. Start thinking about how you can carve your niche as an author. Create magnificent content, publish it on quality sites, and begin building relationships with other passionate individuals.
It won't be too long before Google unveils AuthorRank, so you best be sure you're ready (to rank.)
Rank on.

About the Author:
Tyler Tafelsky is a righteous Internet marketing specialist here at the Web Presence Group. Tyler spearheads various search marketing programs with an emphasis in SEO, content marketing, and social media engagement. You can connect with Tyler on Google+, Facebook and/or Twitter