Creative Local SEO Strategies for Small Businesses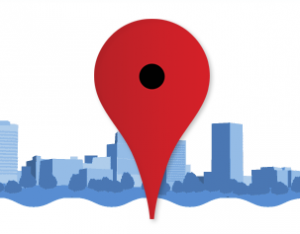 Local SEO is a significant component of bringing more traffic to your small business' website (and to your business storefront.) There are a number of factors that Google considers when determining search engine rankings. And each month, Google refines its search engine algorithm to become more intelligent.
While some local SEO and Google local search marketing techniques are losing their touch, other strategies remain timeless and hold long-term effectiveness. Here are some basic yet effective local SEO techniques and strategies that contribute to better keyword rankings.
Content Optimization
Relevant and good quality content is one of the top most factors that plays a role in getting good search engine rankings in Google. Elements such as high word count, the addition of images and videos, structured data markup are key, in addition to the copy itself.
Write content that is specific to your local area. The more people you can connect with such as local forums and organizations, the better chance you have that they might visit your website. Make sure you have your contact information and preferably a phone number somewhere on your website.
Categorizing Your Business' Google+ Local Page 
This is a very essential step of optimizing for Google local search. Google+ allows you to pick one primary business category, and four sub-categories that best define your business. Be sure to choose a minimum of 3-4 categories that are relevant to your business to help ensure your business has exploited all possibilities with Google+ local optimization.
Keyword Optimization
Proper use of keywords plays a major role in putting an impact on the rankings of a web page. For local SEO, it's important for companies to try and include city or regional keywords wherever possible. Multi-word keywords are considered much favorable as compared to single subject keywords. It is advised to not overuse the keywords. Below are a few elements that you'll want to optimize on the your business' website:
Page Titles
Your page titles are an important local SEO factor. Each of your pages and posts should have its own unique title, which includes the main keywords and preferably your region, to meet a favourable criteria.
Meta Descriptions
These descriptions are an important place to include relevant keywords for your content mentioning the names of your city and business, as these are used within the search results and help to target the correct audience.
URL Structure
Include search engine friendly URLs for each of your pages. Shorter URLs and the ones that include targeted keywords with the name of the local region included perform better.
Structured Citations & Links 
Businesses should initially concentrate on getting listed on a handful of really authoritative local business indexes and directories. Also, being included on local authority sites and industry-relevant sites can improve your rankings. It is necessary to use informative and resourceful content to generate a nice amount of backlinks. Make sure all your information such as the Name, Address, Phone and other data for your business across all listings is consistent.
Social Signals
The URLs that have a high amount of social signals and sharing around your local area stand out in the top search engine results. Well positioned URLs are likely to have high number of likes, tweets, shares and plus ones. Participating in the popular social media platforms like Facebook, Twitter and Google+ and making regular updates to them gains better visibility.