3 Bare Necessities of Social Media for SEO Achievement
The effectiveness of last year's SEO strategies are slowly diminishing (if not entirely obsolete.) Such SEO strategies and techniques include manually building links (with keyword-specific anchor text,) getting your brand listing on every directory imaginable, and cramming keywords in the content of your website website.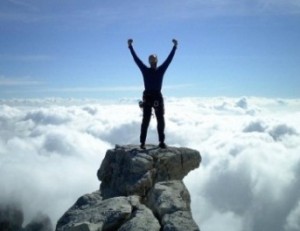 Over the past several months, social media has stepped-in and is now playing a significant role in determining the authority and rankings of web content.
That fact is, social signals (or "indicators" – such as Facebook Likes, Tweets, Google +1's, Shares, Pins, etc.) reflect real human interaction and favoritism in webpages. These signals enable Google to distinguish the overall value of content, and thus determine which pages are worthy of higher rankings.
That's not to say establishing some degree of keyword relevancy is unimportant for SEO and attaining higher keyword rankings. But rather, sharing and producing awesome content that resonates with your target audience should be your primary focus (beyond solely building links to your content.)
What Your Social Media Presence Must Have for Effective SEO
So how do you establish a sound social media presence to reap the greatest benefits for SEO?
In this article, I will share with three essential qualities (or "necessities") that enable you to make the most of your social media presence.
1. Establish a Voice & Persona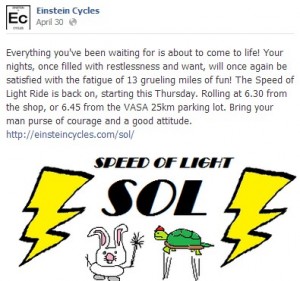 Not only does the content you share impact your brand image, but the way in which you present your posts will shape your brand's voice and persona. This ever-powerful psychological element plays an immense role in how individuals perceive your brand.
Establishing your brand's voice and persona is like defining its character. You social character is what people resonate with and attach to. Be creative and consistent with your brand's voice, and set the tone for compelling persona that stands-out from the mundane, boring character like most of your competitors.
Although establishing a voice and persona doesn't seem very SEO-ish, it's critical to building a sound social media presence and audience. In turn, these efforts will transcribe to enhancing your SEO strategy.
2. Produce & Share Content of Awesomeness
To achieve the greatest SEO value from you social media presence, you must also have a content marketing strategy.
Your content marketing strategy will flow right along with your social media efforts. This is because the content you produce will be shared with your social media followers. The greater the response (more social signals on your blog posts,) the more SEO value your content and overall web presence will earn.
Additionally, awesome content earns links naturally. By being an inspiration, educator, or master of enlightenment, people will find tremendous value in your online brand and link to your content and website from their blogs posts. This, ultimately, is the key to winning the SEO game in the years to come.
3. Build an Audience
The SEO potential of your social media presence is limited by the size of your audience (or social followers.) Building an audience is perhaps the most important (and sometimes most difficult) effort in this entire grand scheme.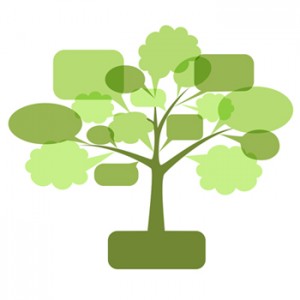 So long as your sharing awesome, valuable, and high-relevant content, you'll be well on your way to building a solid audience. However, for new brands or companies will few followers, more strategies must be employed.
You can accelerate the process by reaching-out and sharing posts from other relevant brands and social influencers.
For instance, try re-tweeting tweets from the top-dogs in your profession, or sharing Google+ post from the most acclaimed brands in the industry. In short, it's all about interacting, engaging, and building relationships.
Lastly, you can also try utilizing certain advertising channels to help grow your brand's audience. Facebook makes it easy to do this by running specific ads and promoted posts to grow the amount of "Likes" on your page. While other social media platforms like Twitter and Google+ make it easy to interact and grow you following naturally, Facebook Ads is strong mechanism that should definitely be taken into consideration.
The Final Takeaway
By respecting each of these social necessities together in a cohesively manner, you can truly start leveraging a powerful social presence for SEO. Social authority (which stems from sharing brilliant content with a large, growing audience) is playing a pivotal role in SEO.
Cultivating a strong audience of followers (and engaging those followers with captivating content) will set the tone for a momentous SEO strategy – so momentous that you may want to start calling it a web presence optimization strategy.

About the Author
Tyler Tafelsky is highly engaged in many facet's of Internet marketing and SEO. He currently leads the SEO team here at the Web Presence Group. You can connect with Tyler on Google+ or follow him on Twitter.