Technical SEO Audits: What They Reveal & How They Can Help
Most web marketers and site owners spend a wealth of time, money, and resources doing front-end on-page SEO, and knowingly or unknowingly, they neglect back-end technical SEO.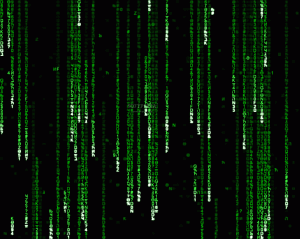 A technical SEO audit involves going through your website to check if it has any technical issues which could make it difficult for search engines to crawl and index it. Conscious awareness of the technical issues that are hindering the crawl and index potential of your site can be an absolute game changer for SEO.
Technical SEO site audits come in various shapes and forms depending on the nature of the website, the platform it's being managed, and person doing the audit. But whether it's an ecommerce SEO site audit or local SEO audit, there are a few common elements that solid technical assessment should reveal. Below we go into detail about some of these elements of technical SEO audits.
Assessing Problems with Information Architecture
Information architecture relates to how pages are laid out (navigationally) and how information is structured around your website. It can be a bit difficult for someone with little experience to understand how information architecture affects their website since it involves several aspects. However, explained below are three of the most significant.
1. Site navigation is a term which describes how users move from one page to another when browsing on a website. For easier crawling by search engine spiders, navigation should be made intuitive. This in turn can be achieved by grouping content which relates together.
2. Another of the things which affect how your website will rank is the way you label your links. You have to use the targeted keywords and in addition, follow labeling conventions for the navigational links on your website.
3. Directory structure also matters and especially if you have several pages on your website. For search engine friendliness, you should not have a site hierarchy which goes deeper than three folders. An SEO-friendly site hierarchy is something which looks like:
www.sitedomain.com/main-category/brand-or-product-type-category/product-page/
Now that is a great look URL naming convention!
Eliminating Server Response Codes
There are a few server response codes which can have a negative impact on your local SEO strategy. Some of the most infamous and dreaded ones are 302, 301 and 404. Each one of them represents a technical problem which makes it impossible for a website to load on a browser. For instance, 404 means that a certain page was not found and can therefore not be loaded on a website.
You can use such resources like pingdom tools and webconfs to hunt for broken links and redirects. Remember, if you have a 404 on your website, it indicates to the search engines that you have not updated your content for long; such assumptions by search spiders will negatively affect your rank.
Ensure Pages Can Be (Fluidly) Crawled & Indexed
It is not possible for search engines to index pages which cannot be crawled. Among the issues which can block a website from being crawled are broken links or 404's, usage of flash objects, embedding links in html code and inclusion of AJAX content.
Technologies and other issues which block search engines from crawling your website pages are very harmful and need to be checked thoroughly when conducting the audit. This where some good ole' website optimization and back-end restructuring can mean all the difference in the world. At the Web Presence Group, we often times perform technical SEO audits that focus specifically on these elements of website optimization for companies of all types.
Replacing Dynamic URLs with SEO-friendly URLs
URLs which have special characters in them are deemed as unfriendly. It is said that the special characters trip the software programs used to crawl website which breaks the flow. Make sure that all your URLs are simple. Consider using a URL rewriting solution to ensure all of your links are friendly; the last bit should be included in your technical SEO audit report.
Integrating XML Sitemaps
XML sitemaps submitted directly to search engines will help them discover new content which might have been added to your website. You can use a free XML sitemap generator but it is important to run a manual check which will help you remove any duplicate content. As part of the exercise, it is also important to make sure that the XML Sitemap Location is included in the robots.txt file.
For more information about XML sitemaps and their importance for SEO and website optimization, check out this article over at Click Centric SEO, our sister company that focuses specifically on ecommerce search marketing.
Solving Issues With Slow Site Load Time
There are several things which slow down a website's load time. Some of these include large sized images, flash objects and duplicate code. Of recent, Google has begun focusing on fast loading websites and is ranking them higher than their slower counterparts.

In addition, you should note that slow load time is the major reasons why visitors navigate away from a website they initially wanted to visit. Before you embark on the exercise, always keep it in mind that an audit is meant to explore and expose all faults in a campaign. For this reason, you would better be slow but thorough.
If you feel you're website could benefit from a technical SEO audit, feel free to contact us (via the form in the right hand nav). Let us know what issues you're most concerned with and we'll get our hands dirty on the back-end of your website.