3 Ways to Determine the Legitimacy of a Website Optimization Company
Recruiting the help of website optimization company is huge decision that can ultimately influence the return of your SEO and web marketing investment. When choosing a website optimization company, you must look for companies that have the necessary experience, processes, and resources in place.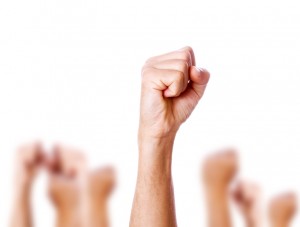 Determining the legitimacy of a website optimization company (before dishing-out a down payment) is not only vital, but a realization you can make during the initial conversation. So if your a business owner, webmaster, search marketer, or anyone seeking the help of a professional website optimization company, then be sure to inquire about the following elements, and make righteous decision in choosing the right team for help.
Free Website Assessment
Solid SEO and website optimization companies take the time to assess and audit various aspects of your website and overall web presence. The object is to reveal strengths, weaknesses, and opportunities of your website's current standing. As a result, optimization professionals can get a clear idea of how to approach building a sound strategy.
Some companies use software to scan and report on basic faults and errors that need correct. Sure, this is helpful. But a truly legit website optimization company will manually review and report on elements like:
the architecture and navigation of the website
web design and layout
usability and functionality
sitemaps and internal linking
back-end optimization (Meta data, microdata markup/Schema, HTML coding)
front-end optimization (page copy, media, keyword usage)
Some website optimization companies will even provide specific data on keyword rankings and competitive analysis. This, of course, goes above and beyond the norm (but serves as a strong indicator that the firm has its resources and processes in place.)
Request for Analytics Access
Parallel a website optimization assessment, a prospective company should request access to your Google Analytics account. Limited (read only) access can be granted, allowing a designated individual to review metrics about the health and performance of the website.
If a prospective website optimization does not request access Analytics prior to offering a proposal, it might be worth asking 'do you need access to our analytics?' If they're hesitant to say yes (or say "no,") then it's a sign they don't fully understand the nature of the game. In essence, a strong and caring SEO or website optimization company will be more concerned about the profitability of your investment, and not as obsessed about keyword rankings (like many of the companies out there.)
Backlink Portolio Analysis
There's no argument that a majority of any legit SEO company's efforts will focus on generating links to your website. The top website optimization companies will have the resources and capabilities to scan the backlinks pointing to your website and analyze the nature of those backlinks. These firms will also perform such analysis during their assessment.
Gaining awareness of your website backlink porfolio, as well as the nature of the links (anchor text, link authority, type of link, etc.) will influence the overall strategy moving forward. Less proficient website optimization companies (who do not learn about your site's backlink portfolio) will start building links without no benchmark. Enlightened and mindful link builders will determine a good balance of optimized and non-optimized links currently present in the porfolio, and thus can generate links accordingly to ensure naturalization of the website.
In short, it's critical to generate links using quality, relevant sources as well as variations of anchor text. Any signs of over-optimized backlinking can cripple your SEO and website optimization efforts.
The Takeaway
In conclusion, it pays to educate you and your team with the basic knowledge about website optimization and what aspects to consider when outsourcing website optimization services. There are countless "SEO experts" who proclaim to be adept in the latest and most-effective strategies. However, many of these individuals and companies cannot compare to the legitimate website optimization companies that have the talent, resource, and expertise to execute sound, results-oriented strategies.