3 Approaches to Conducting Local SEO Audits
In most professional SEO agencies, experts conduct detailed SEO audits on client websites before undergoing any specific strategies or tasks. These days, most local business owners understand the importance of SEO as a part of their marketing efforts. However, these parties fail to realize positive results through their SEO investment.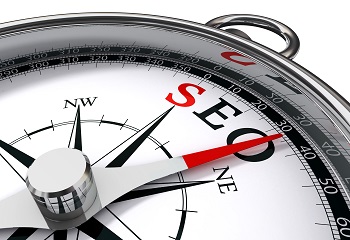 In order to improve your website rankings and SEO ROI, you need to pinpoint and strengthen the weaknesses that your site might be facing. A complete SEO audit can be the solution. In this post, we discuss three important approaches to conducting local SEO audits. These approaches can reveal the insights needed to better improve search engine rankings and maximize ROI.
Technical SEO Audit
Technical audit is the most complicated and crucial aspect of a SEO audit. However, it still accounts for only 30% of major search engine algorithms. Technical aspects of your website carry the overall weight to determine the website's rankings in search engines. In order to determine the quality of your website, you need to focus on various technical concepts. During a technical SEO audit, professionals focus on:
Website health and crawlability
Use of an HTML and XML sitemap
Use of standard internal linking
Website load speed
HTML coding structure
When it comes to local SEO, it's also important to maintain the appropriate balance of keywords. In case the content includes numerous keywords, your website may be penalized by search engines. Similarly, if you don't use a good amount of keywords, you may restrict exposure and potential of the website.
Whether you're doing local surgeon SEO or SEO for lawyers, keyword use should be consistently applied. During a local audit, professionals evaluate keyword usage and focus on:
Page Copy
Page Titles
Meta Data
Link Anchor Text
URLs
Image and Video Optimization
Front-end SEO Audit
In order to conduct a front end audit, you need to understand how a website is structured with respect to both conversion rate optimization and SEO. Due to this, you need to focus on the blueprints of your website, and how cohesively various categories and sub categories have been developed. Besides the design and content of the website, you need to focus on some navigational aspects. They can also influence user experience and usability.
In the last few years, social media has also played a major role to determine a website's search engine ranks. Social signals are considered very important. When you hire professionals for a local SEO audit, they evaluate the strength of your website's social media presence. These days, you need to have a strong following on various social media platforms.
Link Profile Audit
While conducting audits, most professionals use high end and advanced software. With such tools and resources, professionals can easily scan your website for inbound links and backlinks pointing to particular domains from different websites. Backlinks are considered votes of credibility and legitimacy. Links can have a huge impact on your website's ranking authority and potential, especially for competitive SEO niches like ecommerce.
It's important to maintain the quality of a website's link profile. When your website has natural backlinks from authoritative sources, it will be ranked better in search engines. During the local SEO audit process, both the number and quality of your backlinks are assessed.
With these three approaches, you can ensure a detailed analysis about the quality of your website's SEO campaign. Thus, you can notice significant improvement in your rankings, and maximize your return on investment.