Web Presence Strategy Development: The 7 Essential Elements
As the web continues to hold strong as the primary avenue for marketing, advertising, and branding, more and more organizations and brands are looking at ways to optimize their entire web presence. Unlike more focal avenues for lead acquisition (i.e. search engine optimization), developing a web presence strategy can be the fuel that takes a company to the next level.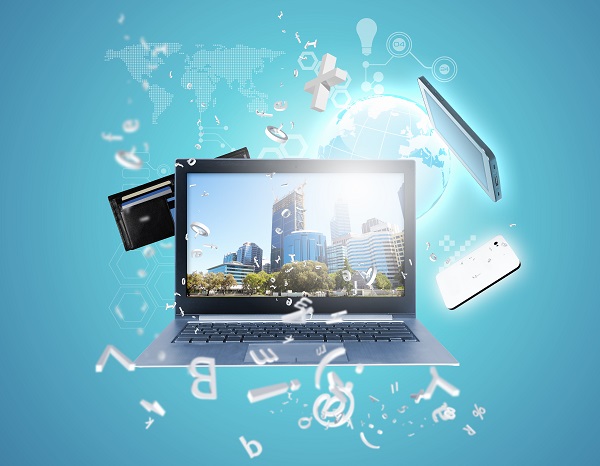 With a comprehensive web presence strategy, businesses and brands can create synergy with their online marketing efforts. For example, developing a strong social media presence can help increase domain authority, and thus SEO keyword rankings. Likewise, generating 5-star reviews can help support a conversion rate optimization strategy in converting more leads into legit clients.
Almost all of these elements are inter-connected, and there are seven of them that we describe below. So start brainstroming today and commence the process of web presence strategy development.
The 7 Elements of a Solid Web Presence Strategy
As you embark on the creation of your company's web presence strategy, consider the seven essential elements that we describe in greater detail below.
Social Media Marketing
Content Marketing
Search Engine Optimization (SEO)
Pay Per Click (PPC) Advertising
Conversion Rate Optimization (CRO)
Reputation Management
Mobile Web Presence Optimization
Social Media Marketing
Social media marketing is powerful way to establish meaningful, long-lasting connections with your target audience. As part of a comprehensive web presence strategy, social media is the glue that brings cohesion to content marketing, SEO, and reputation management. With the help of team at the Web Presence Group, we can work directly with your team to create the optimal approach to manage and optimize your brand's social media presence.
Content Marketing
Content marketing is a powerful channel to attract quality leads by creating and promoting exceptional and highly-relevant content. As the voice of your web presence strategy, content marketing offers limitless possibilities to stoke your company's creativity and build greater brand awareness. Our web presence strategist can help your business exploit a number of opportunities in executing an SEO-friendly content marketing strategy, ranging from blogging and article marketing to video SEO and crafting infographics.
Search Engine Optimization 
Search engine optimization (SEO) is the cornerstone to magnify your company's web presence and attract quality, pre-qualified leads to your website. As one of the core elements to an authoritative web presence strategy, we can help your company craft an effective SEO campaign that targets the ideal keywords that drive lead-generating traffic to your website.
PPC Advertising
PPC advertising, whether via Google AdWords or Bing AdCenter, is a highly effective way to capture quality search engine exposure for keywords that generate profitable web traffic. When we help businesses with web presence strategy development, we help handle the creation PPC advertising accounts, as well as the optimization and ongoing management of existing PPC accounts for better performance. Although not the most essential element of a web presence strategy, PPC advertising can offer a great supplement to organic SEO and maximizing search visibility.
Conversion Rate Optimization
Conversion rate optimization is an important component to your brand's web presence strategy. This element focuses on strategic planning and creation of a fluid conversion funnel that turns website visitors into quality leads, or better, paying clients. In short, CRO takes the practices of Internet marketing and advertising one step further by ensuring that your website is properly optimized to covert visiting traffic.
Reputation Management
A vital component to any company's web presence strategy is to ensure the brand's reputation and image on the web is both positive and honest. Whether be generating positive reviews or publishing quality press releases, optimizing your company's web presence focuses greatly on establishing a solid and trusted reputation on various platforms, such as Google+, Yelp, Facebook, and Foursquare, to name a few.
Mobile Web Presence Optimization 
Last, but certainly not least, optimizing a brand's web presence must absolutely address mobile-friendliness. This centers on mobile website optimization and ensuring a company's website not only renders clearly on a mobile browser, but also functions with seamless usability. Mobile web presence optimization also extends into other marketing components like QR codes, text message marketing, and email marketing.
Develop Your Web Presence Strategy With the Web Presence Group
Beyond simply managing the web presence of our clients, we also provide solutions in web presence strategy development. These consulting programs are designed to help your business plan and leverage some of the latter elements both mindfully and effectively. Our experts can help your business actualize some or all strategy components (i.e. link building for SEO or managing your social media accounts.)
The Web is continuing to evolve into a competitive marketplace, and establishing a fine niche in a pronounced manner is critical to succeed. Contact us to learn more about how we can meet your online goals and budget restraints.