SEO Strategy Insights for Facebook's Graph Search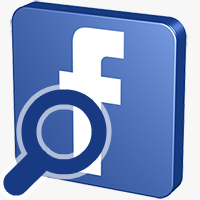 If you're up-to-par with SEO or what's happening in the search industry, you've probably caught word of the new Facebook Graph Search.
Facebook's Graph Search takes Internet search to a much more personal level. Users can perform a search for "sushi restaurants that my friends like" and "dentists my friends have been to." For SEO's, these examples suggest that "likes" and "check-ins" are signals that many influence Facebook's search ranking (hint, hint.)
Of course local searches like "campgrounds near Sleeping Bear Dunes" will also be quite common. So how does a business prepare its SEO strategy around Facebook's Graph Search?
SEO Tips for Facebook Graph Search
Based on a few tips that Facebook has already offered, the Business's Page is at the core for SEO. Facebook provides three rather basic tips for marketers to better optimize their Business Pages. These elements stem straight from their article:
The name, category, vanity URL, and information you share in the "About" section all help people find your business and should be shared on Facebook.
If you have a location or a local place Page, update your address to make sure you can appear as a result when someone is searching for a specific location.
Focus on attracting the right fans to your Page and on giving your fans a reason to interact with your content on an ongoing basis.
There's no question that as Facebook's Graph Search becomes more widely available, SEO's will be strategizing how earn greater visibility in the search results. In the meantime, the advice that Facebook offers is a good indicator that quality and relevant content is the key to gain an upper-hand.
And with respect to Facebook's arch rival, Google+, it's clear that online search is becoming more socially integrated. SEO's can anticipate social signals have more impact as ranking factors in 2013. For this reason, it's critical that your SEO strategy is socially integrated. In time, Facebook may arise as a more influential player.
About the Author:


Tyler Tafelsky is SEO and Internet marketing specialist here at Web Presence Group. He offers over five years of experience in the search marketing profession with a high degree of involvement in social media. You can learn more by connecting with Tyler on Google+, or following Tyler on Twitter.