Natural Link Building Tips for a Post-Penguin SEO Era
In early October 2013, Google released its fifth edition of the infamous Penguin algorithm update. The new Penguin update impacted a wide spectrum of webmasters and search marketers, spanning from aggressive link builders to small site owners conducting no link building at all.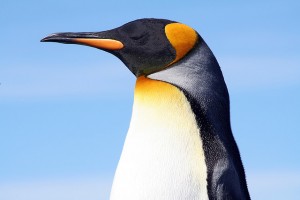 For the former group of link builders, the techniques that once lifted keyword rankings has now come back to haunt them. Now, with respect to SEO link building, the emphasis of naturalization is paramount.
If you want the details on the latest Penguin algorithm update, you can read a great article at LiftMyRank.com that explains the nature of the new Penguin. But to get to the actionable, stuff, let's get right in to re-focusing your link building efforts.
How to Re-focus Your Link Building Strategy
The first and perhaps most important point is to shift your perspective in how you build links. Many search marketers have become accustomed to building links from Web 2.0's, link exchanges, blog commenting, directory listings and guest blogging. Although the latter two sources work well, your perspective should center on what's truly natural.
The all-natural approach focuses on the a couple primary elements:
Relevancy (of the link source and surrounding content)
Link anchor text
Sound like the same advice you've heard before? Well, my friend, it's drastically changed in a very intricate way.
In short, Google is getting wickedly intelligent. It understands content like a human and can tell if both a webpage and it's outbound links are well-aligned. Additionally, the slightest over-use of exact match anchor text can raise a red flag of over-optimization.
Below I describe how you should embrace contextual relevancy and anchor text when conducting any link building in this new post-Penguin SEO era.
Leverage Only Relevant Link Sources
Relevancy of link sources is now more critical than ever. In earlier part of 2013, you could get away with publishing a fashion-related article on an automobile blog because back then, the relevancy of the article or blog post itself was the only thing that mattered. Any high authority blog was attractive because, well, it had authority.
Now, the domain or blog itself must be relevant to the article and outbound links. It sounds like a no-brainer, but many link builders struggle with this concept.
A fashion article on an automobile blog is not natural, nor relevant. Through the eyes of Google, it's all about serving the user. If content (and links) are irrelevant with respect to the context of the domain, then something doesn't match-up. As a result, Google can discredit any links, or flag both the source and the destination of the link.
In essence, seek quality and relevant sources for links, not those that are authoritative. Your best option is to build only natural and relevant links, or no links at all.
Diversify Link Anchor Text (For Almost Every Link)
A few months before writing this blog post, I wrote an article about how to create a balanced backlink portfolio (click to read it) which centered on anchor text. In that article I explained the distribution of anchor text you should use to ensure that your site's backlink portfolio appears natural.
Although all sites I've built links to in the past (based on the latter formula) have successfully endured the new Penguin update without any issues, I am changing my practice. I am no longer using exact phrase match anchor text 25% of the time, but more like 5-10% of the time.
Instead, I am using wide spectrum of semi-optimized and generic link text. So if my exact match keyword target is "discount luggage," I am using semi-optimized anchor text in longer strings, like "shop discounted luggage on sale" or "luggage sets at discounted prices".
To sum it up, it's now more important than ever to diversify your link anchor text – a lot. In addition to the long-string examples mentioned above, use a lot of generic anchor text like "click here" and "learn more," in addition to brand and naked links like "Web Presence Group" or "WebPresenceGroup.net".
To some, these insights might serve as simple reminder. But to most, I hope the importance of natural link building hits home. Remember, think from the perspective of a common user, not a search engine bot. Keep it relevant, and keep it real.

About the Author
Tyler Tafelsky is the lead SEO analyst here at the Web Presence Group. Tyler is highly engaged in many different facets of SEO, social media, and Internet marketing. You can connect with Tyler on Google+ or follow him on Twitter.