How to Find the Right Ecommerce SEO Company That Provides Top-Notch Services
Ecommerce sites are faced with a higher level of difficulty when it comes to ecommerce SEO and earning top rankings. Not only are product-related keywords intensely competitive, but Google's PPC ads and shopping listings occupy a significant amount of real estate in the results.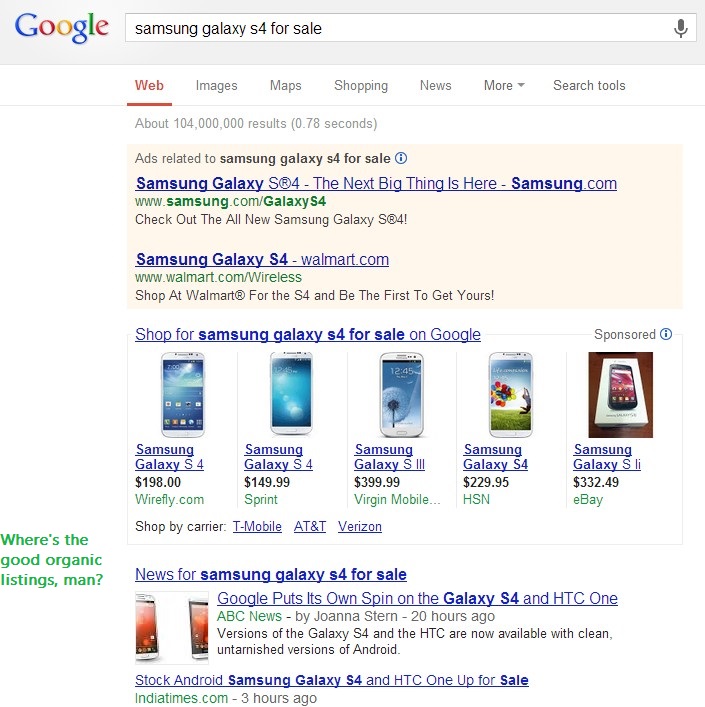 As a results, many online retailers seek the assistance of ecommerce SEO services providers to help their stores become more found in organic search. Many of which are seeking SEO services that offers a fair bargain.
The "how much?" mentality when seeking an ecommerce SEO service provider can be disastrous. Instead, e-retailers in pursuit of SEO help need to focus on the qualities of their prospects. The fact of the matter is, there's a wide spectrum of self-proclaimed ecommerce SEO experts that range from shiesty keyword-stuffers to elite specialists who truly know their stuff.
If you're considering hiring an ecommerce SEO company to aid in your organic search marketing efforts, you'll want to understand what defines quality service providers. Highlighted below are the general yet significant attributes to consider when scouting for the right ecommerce SEO team to fit the bill.
Who's Creating the Content (for Blogging, Copywriting, & PR's?)
One of the most obvious indicators of a quality ecommerce SEO company is its resources for producing superb content. Countless SEO services providers outsource their copywriting needs which can lead to questionable quality content. Others staff in-house copywriters who offer the versatility and professional skill-sets to write webpage copy, articles, blog posts, and press releases.
If it's clear that you ecommerce site lacks a strong blog or fails to execute a content marketing strategy, then this point should be paramount when seeking ecommerce SEO services. Be sure to ask your prospects who will be responsible for generating blog content, as well as sprucing up product page copy and various other content needs. Outsourced work isn't always poor, but be sure to ask for examples in any regards.
How Does the Ecommerce SEO Company View Social Media?
Parallel to be able to produce superior content is sharing awesome content on social media. Successful SEO campaigns hinge on being social, and without it, your site's ranking potential is severely diminished.
Google's algorithm is evolving toward to be more socially inclined when it comes to ranking webpages. Social signals (Facebook Likes/Shares, Google +1's, Pins, LinkedIn Shares, Tweets, etc.) are having a massive impact on keyword rankings (and SEO practices in general.)
For this reason, developing a loyal audience on relevant social media platforms is critical for ecommerce SEO success. A respectable brand needs to be built using various tactics, such as Facebook advertising, promoted Tweets, Google+ community involvement, and more.
Because social media has such a profound influence on search engine rankings, quality ecommerce SEO companies staff dedicated social media specialists to manage these efforts. This should be your next bullet point on the list questions to ask your prospective service providers.
Where Does CRO Come Into Play?
What separates the top ecommerce SEO companies from the mediocre is their services and/or consulting in CRO (Conversion Rate Optimization.) It's hard enough earning traffic from organic search, so you'll want to be very well sure that you ecommerce site is offering the best user experience possible (to generate conversions!)
The primary focus for conversion rate optimization for e-retailers is to integrate and test specific user touch-points, such as calls-to-action (CTA's,) alluring page copy, images, graphics, videos, and other forms of media. Ecommerce CRO can also involve testing various incentives and offers (made visible by nice graphics,) like free shipping, %-off coupon codes, or better yet, "Like on Facebook and get 5% off your purchase."
In essence, your ecommerce SEO provider needs have a hand in helping your site generate sales, not just traffic.
Hopefully you now see that an effective ecommerce SEO company should be well-versed in many aspects of Internet marketing. Content development/marketing, social media, and CRO are essential ingredients to a successful SEO campaign. Be sure that you're investing in the right team to do the gig.
This guest article was contributed by content development team at Click Centric SEO, a proficient ecommerce SEO company that offers all of the latter mentioned specialties. Click Centric SEO offers free audits for prospective customers seeking ecommerce SEO services and other related programs.