Ecommerce SEO Site Audit: Gain Valuable Insights & Expectations
With the incredible marketing potential behind the Internet and Google search, many retailers are taking their product sales to the web. The reason is quite obvious: to reach more customers.
But there's one problem that many ecommerce site owners face, and that's poor search engine exposure and lack of site traffic. Aside from new ecommerce endeavors, many online store owners have had experience with an ecommerce SEO professional in the past, but had little to no return on their investment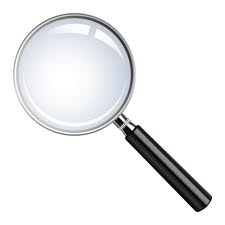 So, what could be wrong?
That fact is, most ecommerce SEO endeavors are insanely competitive. As a result, an ecommerce SEO strategy must be precisely planned and executed to achieve desirable outcomes. So whether you're embarking on a new ecommerce SEO campaign or re-vamping an existing program, there's a lot to gain from getting a professional site audit done on your ecommerce store.
There are a number of things that can go wrong in the course of optimizing an ecommerce website. Only qualified professionals with the experience and tools will be able to spot technical problems and help fix them. Additionally, an ecommerce SEO site audit can also reveal insights as to the weakness, strengths, and opportunities with respect to your website and current SEO standing.
In short, an ecommerce SEO audit can offer a lot of information for your site and thus will help highlight its overall ranking potential. Using advanced SEO tools and procedures, ecommerce SEO audits can offer online store owners picture of the health of their website, in addition to gaining useful insights for ongoing optimization needs.
Below we highlight some of the elements that define a solid ecommerce SEO site audit. You can learn more about each element, or visit Click Centric SEO, our sister company that offers free SEO audits for qualified ecommerce sites
On-page SEO vs. Off-page SEO
On-page seo for ecommerce accounts for 30% of search engine algorithms. Although it can take time, it's crucial for your site. On the other hand, off-page seo activities carry the most weight in keyword ranking. And since both of them are important to your site, hiring a professional to make the necessary changes could go a long way in boosting your ranking.
The web structure of your pages is also taken in consideration with respect to on-page SEO. An thorough SEO audit for ecommerce will assess the structure of your site to make sure it's in line with both SEO and conversion rate optimization, otherwise known as CRO. They tackle areas such as product categories, sub-categories, and pages. The more user-friendly they are, the more they convert. They boost user-experience in the end.
Assessment of Keyword Usage
The purpose of using keywords is to make your ecommerce site visible to people who may be interested in your products and services. But it beats logic if the keywords have been over-used. When this happens, your site runs the risk of being penalized by Google's Penguin and Panda. On the other hand, inadequate use of these keywords will prevent your site from reaching its full SEO potential.
An ecommerce SEO audit will look into these factors and ensure that your site has the right mix and balance of keywords. Furthermore, they'll ensure that link Anchor texts are used properly, page titles, meta data, URLs, videos and images are all SEO-friendly.
Technical SEO Site Audit
There are many technical aspects of ecommerce websites that must be looked into. They include site crawlability, HTML and XML sitemap, loading speed, coding structure and many more. These are the fundamentals that build the overall health of your ecommerce website, and you must work on them.
Technical SEO for ecommerce sites is absolutely critical for success. If there are nuances in the ability for search engines to crawl and index an ecommerce site, then it will never fully reach its SEO potential.
And finally, ecommerce SEO site audit will evaluate the effectiveness and influence of your site in relation to social media. Studies have proven that social media engagement can boost your site's ranking, meaning it's something you can't ignore as far as your SEO needs are concerned.
As you can see, every webmaster needs ecommerce seo audit to diagnose and assess the general health of their websites. It's an investment like no other, because the long term benefits are sustainable. So take advantage of these services and boost the ranking and navigational aspects of your site.